skygiants
shati
has seen much more Bollywood than I have, so sometimes I make her come over and show me Bollywood movies. Last Sunday, we watched
Fanaa.
The first hour of
Fanaa
is about how beautiful blind dancer Zooni goes on her first trip to Delhi without her parents, and learns how to make her own decisions, and grows as a person, and falls in love with her tour guide Rehan.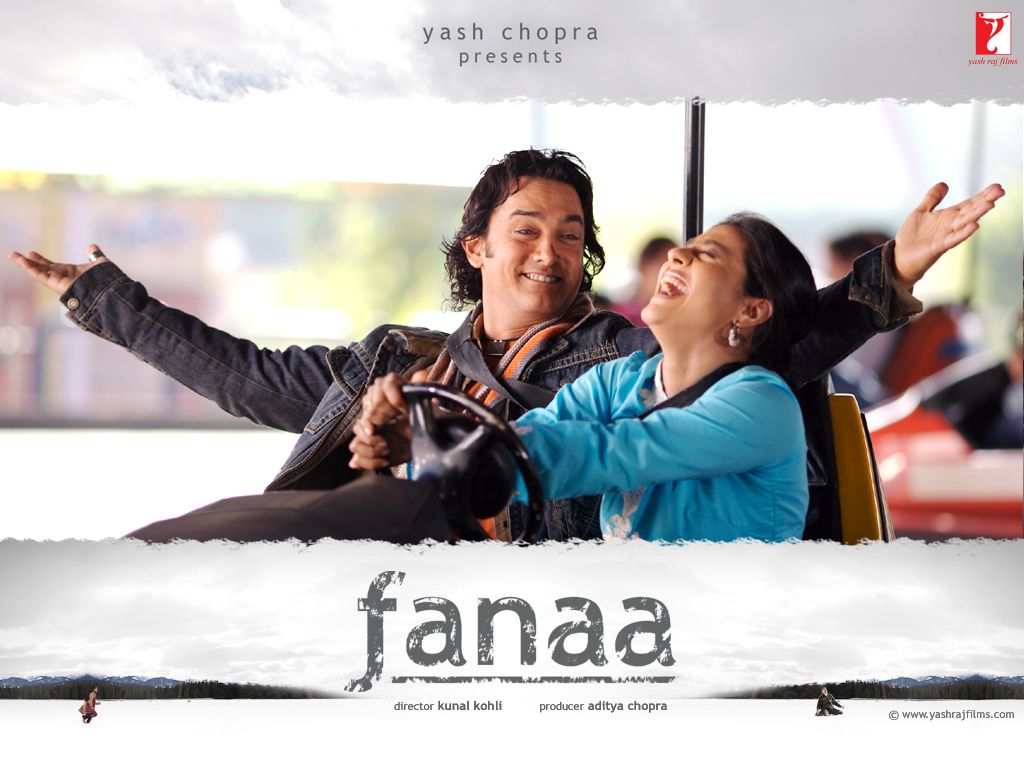 Conflict: Rehan is a playboy who skips work and doesn't believe in love! Zooni's having a hard time getting in touch with her parents to ask them what they think about this relationship! Her best friend disapproves of Rehan, probably because she recognizes the inherent sleaze factor of his unfortunately mullet-esque hairstyle!
Right in the middle of Rehan and Zooni's second romantic musical number, Shati says, "I want you to note that this is the point where I got bored with the movie the first time I watched it and turned it off."
FIVE MINUTES LATER:
( MAJOR SPOILERS INVOLVE MURDER, EXPLOSIONS, AND EXTREMELY DRASTIC GENRE SHIFTS )